I got a hand-me-down cookbook from a friend last month.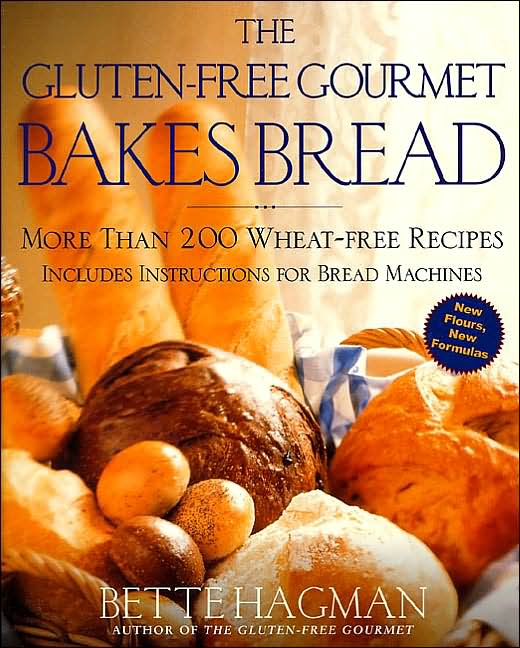 I was very excited to try some new recipes, and when I saw the page with the pizza dough recipe labeled "YUM" in big letters I knew that would be the first one to try.  I have not asked permission yet to reprint the recipe here, so I can't spill all the details.  But I will tell you the flour mix includes rice flour, tapioca flour and gelatin– something I have never seen in a GF baking mix!  We liked this so much more than the Bob's Red Mill pizza mix we have been using.  My non-GF son, who tolerates my pizza but prefers a traditional dough, said "Wow! I will be asking you to make this!"  The flavor was much more mild, so you can actually taste the toppings more, and not feel like the dough is the main event.  It is not quite as fluffy as the other pizza dough, but I am going to try making it a little thicker (I made it quite thin), and also cooking it a shorter time.  (The time in the book was too long- that happens a lot with my oven).

I am so intrigued now, to continue trying recipes from this book, and reading more about what the gelatin does in baking. 
I would love to hear what cookbooks others have found useful!  And I will see if I can get permission to share a recipe from this book.  (That's the thing about blogging 31 days in a row… new ideas come up, and you don't have time to do the back-word before going live!) 🙂
This is part of a 31 Days series on Less Stress in Allergy-Free Eating.  To view a list of all the posts in the series you can go here. To subscribe to my posts via email, you can go to my homepage, and type in your email address in the box on the right-hand margin.  To view the list of over 700 bloggers participating in this 31 Days blogging challenge go here!